Welcome - what you can expect from this workshop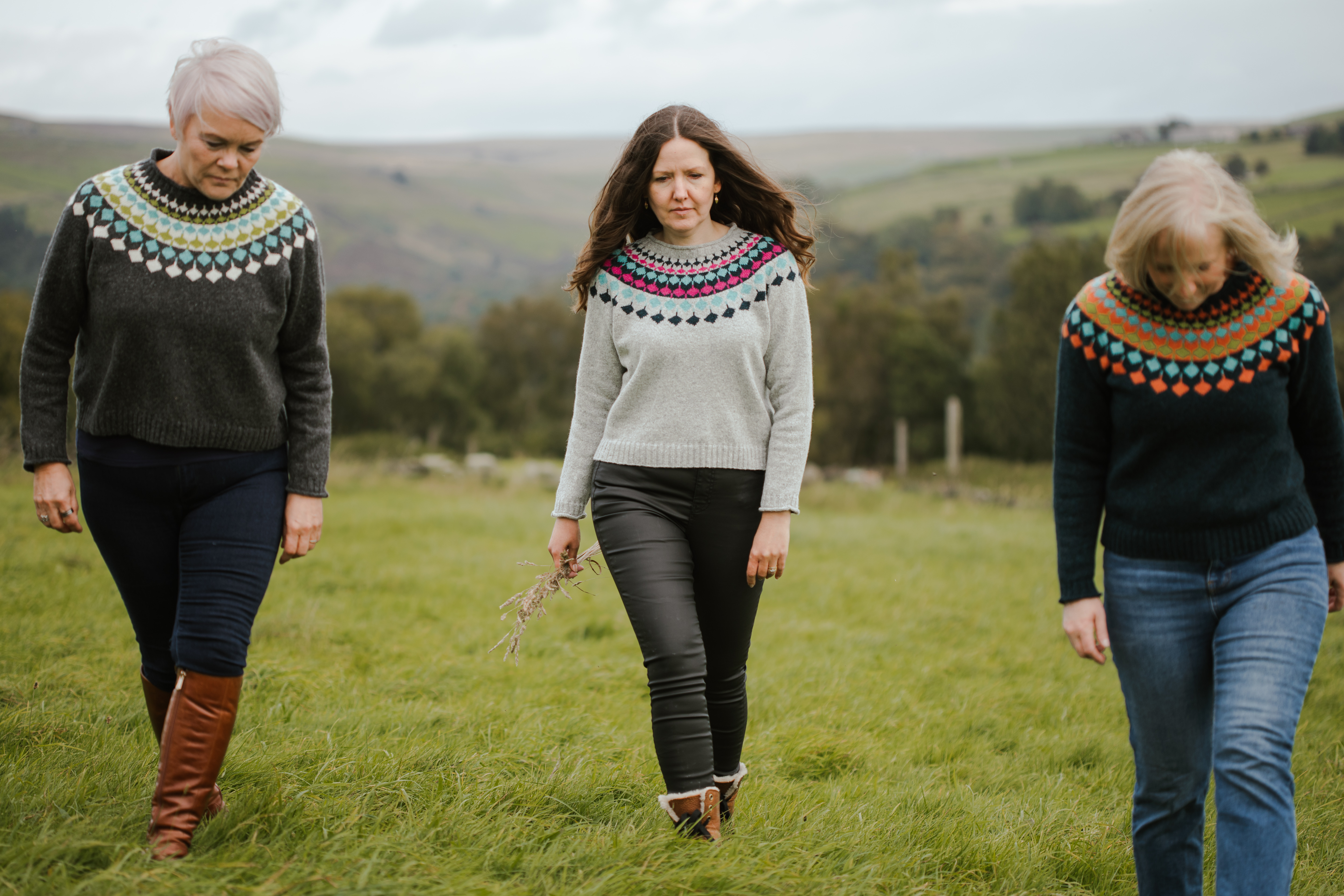 Thanks for joining our Machine Knitting Community and enrolling on this class to learn to knit your own Stoodley Jumper.
I am really looking forward to this workshop! I have run two other online workshops in the past 12 months and it has been great fun to watch along as so many beautiful jumpers and cardigans were created.
The curriculum is all available from the launch date on Sep 28th. But don't worry you have life-time access to the course content and can work entirely at your own pace. It is entirely possible to knit your first jumper within a week or two but the course is specifically designed to take you through step-by-step at whatever pace suits your skill level and time available.
This time around there is an exciting added element to the course. I have now set up a brand new online Machine Knit Community. It is a private group just for like-minded machine knitters. It is not on Facebook but a completely separate space with no ads and no distractions - just a place for machine knitters to gather, support, inspire & learn. As a student on this course you get a year's access for free! And within that community there will be a closed group just for people taking this class. This will be a place where we can meet up to ask questions, share tips or just shout about how you're getting on with the Stoodley Jumper.  I will be in the group every day to assist and support. The group will go live on the day the class starts and you will receive an email with the link to join then.
The Machine Knit Community group is an opportunity to get to know each other and ask ANY  questions (no questions are considered silly or stupid - we will have a mixture of levels and experience in the group and the best way to get as much as you can from it is to ask about whatever you don't understand!) 
As well as the group option you can still contact me or comment directly on here and I promise to get back to you within 24 hours.
As a reminder the course will launch on Sep 28th so mark the date in your diary! I can't wait to see what you create.
Happy knitting!
Nic x